Star Cast:  Tiger Shroff, Disha Patani, Manoj Bajpayee, Randeep Hooda
Director-  Ahmed Khan
Rating: ***
There is such an era in Bollywood today when the makers definitely put issues like Kashmir, Tricolor Army, Drugs in every film. The story of the film may be something but the background is definitely made in such a way. The same has happened in 'Baghi 2'. In this film, a scene which has created a lot of ruckus in the country has been used to strengthen the character of the lead character and Army soldier Ranveer Pratap Singh (Ronnie) and to express his patriotism. Last year, a video of Kashmir went viral in which Major Nitin Gogoi tied a Kashmiri youth Farooq Ahmed Dar on his jeep and used it as a mold to escape from there to save the soldiers from stone pelting. There was a lot of controversy on this. It has been rightly removed in this film. However, that scene does not leave any effect. Neither does it awaken patriotism, nor does it get any sense. What the makers wanted to prove by showing this scene, they might not even know it themselves. Ronnie has been trained in the army and to show his character strong, even if this scene does not exist, it does not matter. Well, if I ignore it, this most awaited film by Tiger Shroff has love, romance, action, emotion. This two-hour and 20-minute film does not bore you anywhere. In this action thriller film, suspense remains till the end, what is going to happen next.
story
The story of Goa. In college, Ranveer Pratap Singh (Ronnie) falls in love with Neha (Disha Patni). Both are about to get married when something happens to Neha that she leaves Ronnie and leaves. Neha marries Papa's choice. Ronnie joins the army. Suddenly after four years, when Neha's daughter Riya gets kidnapped, she calls Ronnie and asks for help.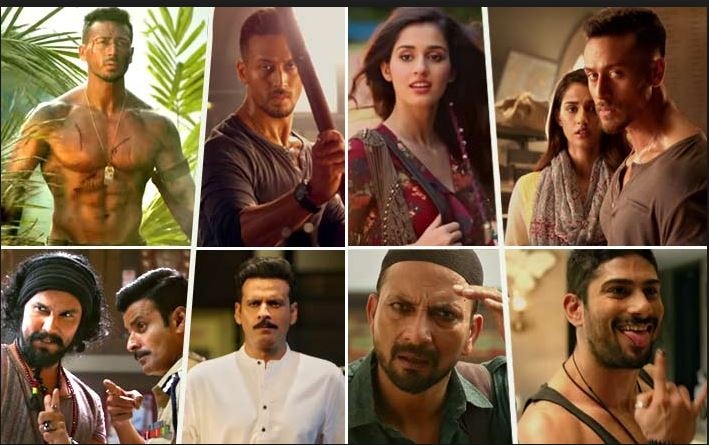 During the search for Riya, everyone from the police to the neighbor tells that Neha has no daughter. So is Neha lying or people? Or is the story something else. This is suspense and remains intact till the end. To know this, you will have to watch the film. Amidst all this, it has also shown how corruption is ruining our police system. There is a police for corrupt people, but what happens when the police start doing all this? How and who runs the drug trade is also shown.
Acting
Tiger Shroff has done a good acting in this film compared to 'Baghi'. Or rather, he is becoming a master of action in Bollywood. His action scenes in the film are such that make the story stand out. Salman Khan may also be jealous of the shirtless tiger. If they have killed somewhere, it is the emotional scenes in which they are feeling innocent. Tiger, who is romancing Shraddha Kapoor in Baaghi, is also in it along with her and alleged girlfriend Disha Patni.
But Disha Patni is very weak in acting in this film. There is also a problem with her that she does not speak Hindi properly. Now he has created such an accent himself because it is also fashionable in Bollywood. Apart from this, she is the lead character in it but when her daughter disappears and she is upset, crying but nowhere does her face appear. Emotional scenes do not leave some effect due to them. Where there is talk of glamorous look and beauty, there is direction, but really where she has to act, she is left behind.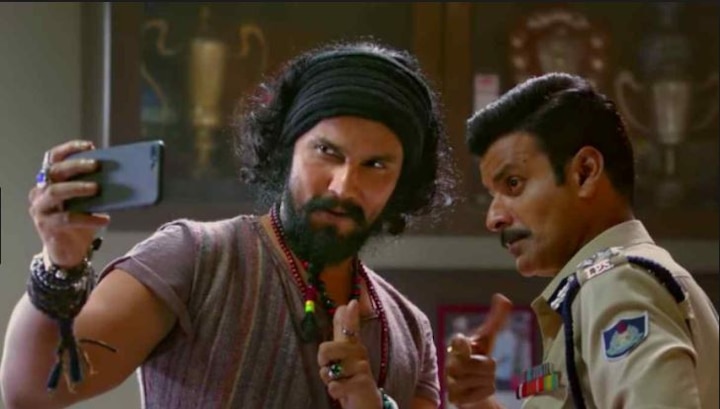 However, due to the direction, this film has not become weak because all the other characters have taken over. Manoj Vajpayee is a well-known actor and he has taken over the role of DIG. In the film, when Randeep Hooda's entry on the screen in the role of ACP LSD, everyone fades. Bringing the flying Punjab to the ground, the LSDs bring the drowning Goa to the shore. After his entry, the film also becomes a little humorous. Randeep's parts are also good dialogues. His look in this film is also very different which attracts.
Prateik Babbar is also in the role of a person who takes drugs and why this is also a question.
direction
Ahmed Khan has directed it. He has coined Ronnie's character so that no one can raise questions about how a man kills two hundred people alone. Ronnie is trained in the army. Direction has to be praised because no scene seems to be artificial. Some scenes of the film are also very amazing. Good work has been done on camera work.
Music
By the way, all the songs of the film have become very popular. Just a question arises that why did items like 'Ek Do Teen' enter into it? The film is going on in motion and then this song comes in the middle which has already been in controversies. The place it is shown in the film seems forced. There are a total of 6 songs, out of which 'O Saathi' in the voice of Atif Aslam gives relief to the ears.
Why see / not see
If you have been waiting for such a film for a long time, in which there is a good story with entertainment, then definitely watch it with the family. But if you do not like action films then you may be disappointed.